Joint Fortnite tournament by Colizeum and Cyber Legacy
A large Fortnite tournament (solo) with a prize fund of 100 000 rubles organized by Colizeum together with Cyber Legacy will take place on December 18 and 19. The tournament's winners will play a show match with the Cyber Legacy team in TRIO format.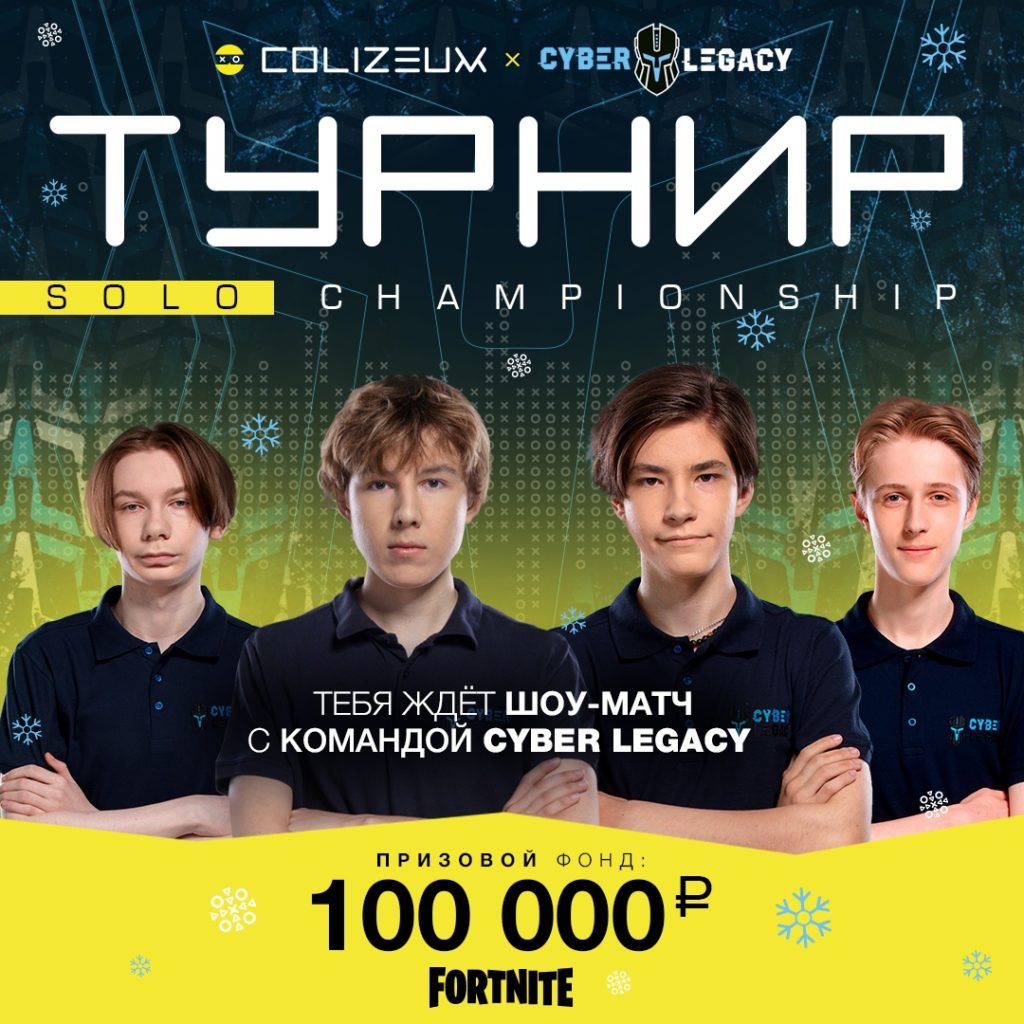 The qualifying round will take place on Saturday, December 18th. The event's program is as follows:
- The tournament starts at 11:00 a.m., every 20 minutes is the start of a new map
- Number of cards: 20
- SOLO format (teaming is prohibited)
- 5 winners from each map advance to the main stage
- Free admission
The final round will take place on December 19 at 11:00 a.m.:
- 3 cards
- The winners of the tournament are determined by the sum of points for 3 maps
The Show Match will be held on December 19 at 4:00 p.m:
- 2 cards in TRIO format
- One of the players from the Cyber Legacy roster will play on each team
Participation in the tournament is allowed only while present at the Colizeum club. The distribution of the prize fund is in the regulations at the following link: https://vk.cc/c5lI3z
To register for the tournament and confirm your participation, you need to do the following:
- Submit an application for participation: https://vk.cc/c5lEP8
- Come to the Colizeum club at any time from 11:00 a.m. to 5:00 p.m. and tell your nickname (as in your application)
- Pay for your playing time at the club (a minimum of 1 hour)
- Get the password for the current lobby from the administrator and go to the map
If all the places on the map are occupied, you can wait for the next map to launch and enter it, admission is free.
See you at the tournament!