Cyber Legacy and Tinkoff Collaboration
The Cyber Legacy esports organization announces the start of a collaboration with Tinkoff's Tinkoff All Games debit card that is sure to be interesting and profitable for all avid gamers.
The Tinkoff All Games debit card is a card that leaves everybody winning: it now has even more loot in the conditions and memes in the design.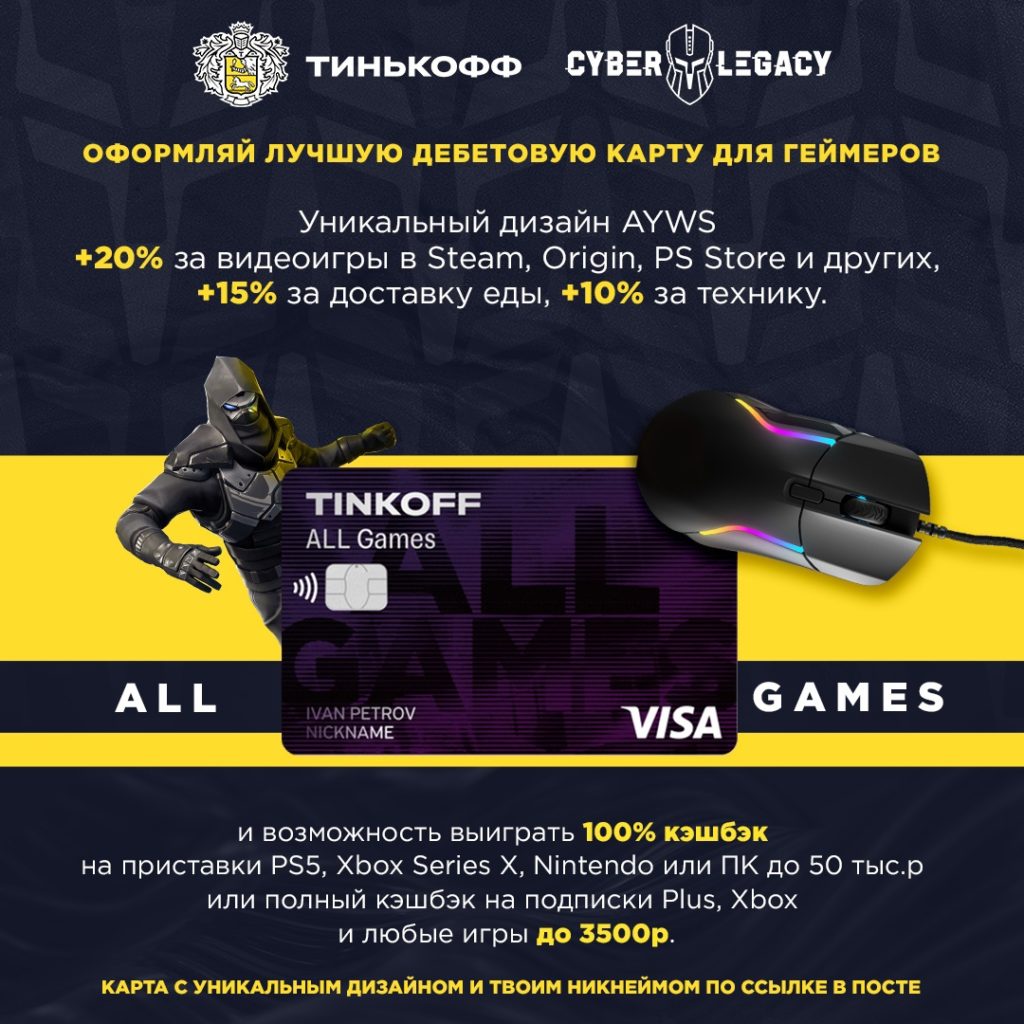 Gamers can expect many useful bonuses:
+20% cashback on video games purchases
+15% cashback on food delivery
+10% cashback on equipment purchases
With this card, you also have a monthly chance to win ₽50 000 for consoles and PCs or ₽3 500 for games and subscriptions. The number of cards issued is limited, so make sure to get yours and save on hardware and games.
The card from Tinkoff is your best gaming device: bit.ly/3pDXFMU