Dmitriy "Hurma" Geynts has joined Cyber Legacy
On May 26, the Cyber Legacy Esports organisation announced the signing of a contract with former Esports athlete Dmitriy "Hurma" Geynts. The club is expecting to significantly increase its media presence thanks to its new member.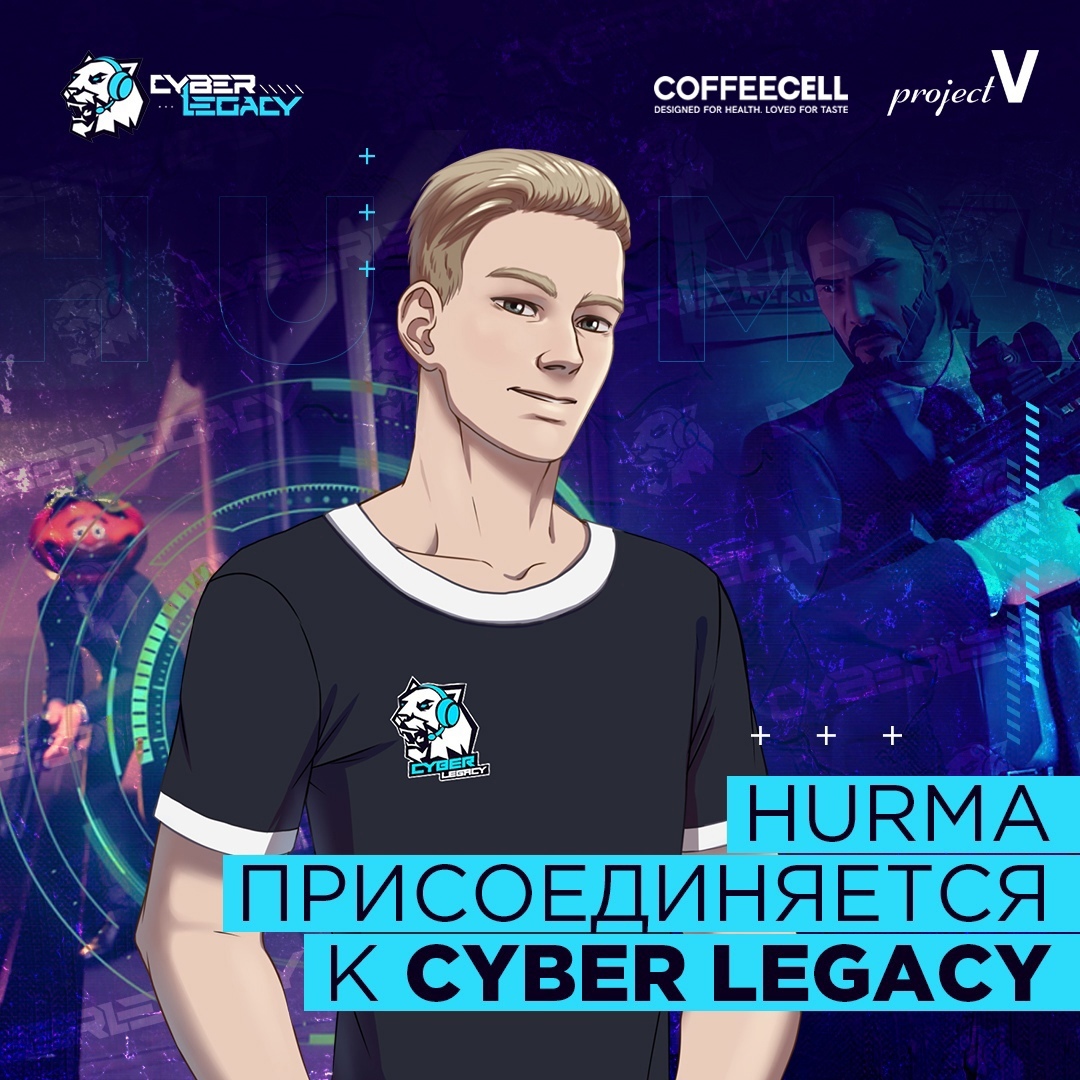 Dmitriy will create streaming content and will act as a host in the organization's videos.
Dmitriy "Hurma" Geynts is well known in the world of Fortnite and his social media audience exceeds 250k people.
The news' main participants comment:
Dmitriy "Hurma" Geynts:
"It will be a pleasure for me to create content with the guys from CL, whom I've known for a while. You'll soon see the faces of Irezume and Rotory, an overview of the bootcamp and much more. I think the players are also happy about it!"
Vladislav Grechkin, Cyber Legacy CEO:
"We're certain about our productive collaboration with Dmitriy and feel that this will increase the club's audience as well as give our existing fan-base stable and interesting content. In the near future, our audience will see a series of interviews with CL players. During tournament broadcasts, which Dmitriy covers, you'll get a chance to see more of the CL athletes."
Narek Sirakanyan, president of Freedom International Group, owner of Cyber Legacy:
"Freedom Group is actively involved in the development of Esports as one of the most dynamically growing spheres in our country and the world. In my opinion, this sport deserves the same attention as traditional sports. Perhaps even more because of the development of new fields of activity and new professions in the field of computer technology. With Dmitriy, we see that pros are already showing up here. It's great that trendsetters in the field are joining our team.»